So far, talking about the beauty of Indonesia's natural tourism is not something new anymore. Especially because of the advantageous location of Indonesia with all the charm of beauty it has. Not only land conditions such as mountains, waterfalls, park attractions, caves, relics of the colonial era, but also the undersea conditions that are anesthetizing. Not a few islands in Indonesia are still so well preserved and offer underwater beauty to be explored.
One of the most popular types of tourism in Indonesia is marine tourism. This is due to the abundance of marine resources so they can be used as a tourist area. For example, Bunaken National Park is a marine park with unrivaled natural charm. It is located in the North Sulawesi region and is still very natural.
The Underwater Enchantment of Bunaken National Park
Bunaken is a national park designated by the Minister of Forestry in 1991 as a tourist attraction. The location represents Indonesia's tropical water ecosystem, which consists of mangrove forest ecosystems, seagrass beds, coral reefs, and terrestrial and coastal ecosystems.
The island is rich in flora and fauna, where there are 13 genera or genera of living corals with the dominance of fringing coral reefs and barrier coral reefs. About 91 types of fish live in these waters, for example, gusumi horse fish, yellowtail passi, and ila gasi.
Those who come to enjoy underwater tourism are also not only from local tourists but from abroad. This once again proves that tourism in Indonesia does have world appeal. In this place, there are also many marine tourism activities that visitors can do, ranging from diving, snorkeling, sunbathing, and swimming. There is also a diving center called Dragonet and was once the secretariat of the Sail Bunaken event. The place is on Kalase beach, precisely on the outskirts of Manado city. Sail Bunaken itself broke the MURI record with more than 2000 divers participating in the flag ceremony on the seabed.
Meanwhile, the Dagonet Diving Center owner employs a dive instructor who has been certified as SDI or Scuba Diving International. Dragonet offers diving lessons for beginners. For example, visitors or novice divers learn the basics of diving for 15 minutes and be invited in stages up to 45 minutes at depths of up to 6 meters. This assistance from the Diving Center will undoubtedly make it easier for visitors to enjoy the beauty of underwater tourism from Bunaken Marine Park.
This tourist spot is located in the Minahasa Regency, Manado Municipality. Meanwhile, to the north of the national park, there are the islands of Bunaken, Montehage, Manado Tua, Nain Kecil, Siladen, and parts of the coastal area of ​​Tanjung Pisok.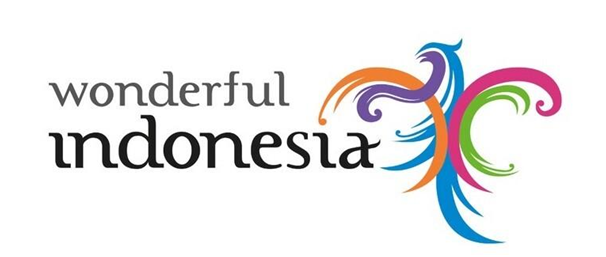 The Attractions of Bunaken Marine Park
Why is Bunaken called heaven on earth? This is because divers can find around 20 diving spots. Twelve of them can be found on Bunaken Island itself. Even the uniqueness of the dives here is the visibility that can reach 20 meters. The existence of this condition indicates that the water is so clear. At certain times, the visibility of this area can indeed reach less than 35 meters. In addition, there is also a giant rock wall that is curved and vertical. The function of this wall is to feed the small fish in the sea.
The visitors can see an extraordinary beauty. Even all the dive points in the world can reportedly lose to those in this area. Therefore, many foreign tourists also come to prove the charm offered by Bunaken Marine Park.
There is one more thing that every foreign tourist also feels. Indonesian citizens or people are famous for their hospitality. The residents are also famous for smiling, and most of them are fluent in English, especially for foreign tourists who come here. Some fishermen usually take diving visitors fluent in several languages. They learn to be able to provide the best service and make visitors feel comfortable.
Bunaken National Park Entrance Fees & Routes
Tourists who want to go to Bunaken National Park can take a plane to Manado city first. Then from Sam Ratulangi International Airport, you can continue your journey to Manado City using a taxi as the fastest transportation. Later from Manado, they will be directed to the Marina Blue Banter port. After that, visitors can use a boat to go to Bunaken Island which takes about 20 minutes. Only then will you be able to enjoy the various beauties that exist in this area.
The price of admission to Bunaken National Park does not drain the pocket. Only with Rp. 5000 alone can you enter tourist attractions. But it will be costly for foreign tourists who come for Rp. 150,000. Meanwhile, to do snorkeling activities, visitors have to pay Rp. 150,000 to rent diving equipment for one hour. The price issued will not feel heavy if visitors have seen how the natural beauty under the sea of ​​Bunaken is. Not to mention the facilities and accommodation in the form of hotels in the Bunaken area.
Various options can make it easier for visitors to choose the best hotel. There are also dive rentals where visitors don't have to worry about their safety and security because they are equipped with the best instructors for tourists.
Before you plan a trip to Bunaken, be sure to read more about Bunaken and Indonesia by visiting Wonderful Indonesia.