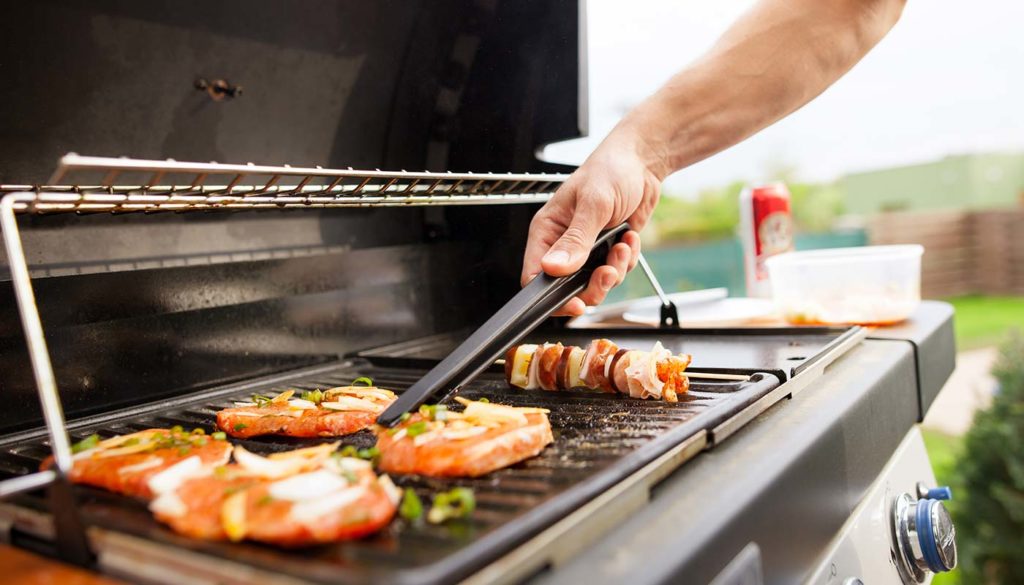 In today's fast-paced world, people are always looking for ways to unwind and enjoy the simple things in life. One of the best ways to do this is by spending time outdoors, and what better way to do that than by cooking and enjoying delicious food in the open air this summer? For outdoor cooking enthusiasts, the Masterbuilt Portable Grill from BBQs 2U is the perfect investment. With its numerous features and high-quality construction, Masterbuilt Portable BBQs are satisfying every grilling enthusiast's needs.
BBQs 2U store in Abersoch but even an online presence. Delivery across the UK is free and it offers loyalty programs. Customers can earn points every time they shop on BBQs 2U and redeem the points on future buys. They sell premium brands including Masterbuilt,Napoleon, Ooni, and Kamado Joe.
If you are considering something portable then look no further than Masterbuilt Portable Grill. Whether you're heading to the beach, the park, or a friend's backyard, this grill is the perfect companion for outdoor cooking. Here are some key features:
Portable design: The Masterbuilt portable charcoal grill is designed for easy transportation and storage. It is lightweight and compact, making it ideal for camping trips, picnics, and tailgating.
Cooking area: The grill has a cooking area of 138 square inches, which is large enough to cook food for a small group of people.
Lid: The lid is vented, allowing you to control the airflow and temperature inside the grill. Lid ensures even heat, cooking, and protection from flare-ups. The lid is also lockable and suitable for safe transport.
Built-in thermometer: The built-in thermometer allows you to monitor the temperature inside the grill, ensuring that your food is cooked to the desired level of doneness.
Durable construction: The grill is made from high-quality materials, including porcelain-coated steel and stainless steel. It is durable as well as rust and corrosion free,
Overall, the Masterbuilt portable charcoal grill is a great option for those looking for a compact and versatile grill that is perfect for outdoor cooking. The charcoal grill can be used to cook a wide variety of foods, including:
Burgers & hot dogs: These classic grill items are easy to cook and always a crowd-pleaser.
Kabobs: Kabobs are a great option for camping or tailgating, as you can prepare them ahead of time and grill them when you're ready to eat. You can use a variety of meats and vegetables for your kabobs.
Grilled vegetables: Grilling vegetables such as corn on the cob, peppers, zucchini, and asparagus can add a delicious and healthy element to your meal.
Grilled chicken: Marinated chicken breasts or thighs are a flavorful and healthy option for grilling.
Overall, the possibilities are endless because the portable charcoal grill gives you the ability to control the heat and cooking time, allowing you to cook food to perfection.
The Masterbuilt – Portable Charcoal Grill from BBQs 2U is the perfect investment for outdoor cooking enthusiasts. With its numerous features and high-quality construction, this grill is sure to provide many years of delicious outdoor cooking adventures. So why wait? Invest in a Masterbuilt Portable Grill today and start enjoying the great outdoors like never before!