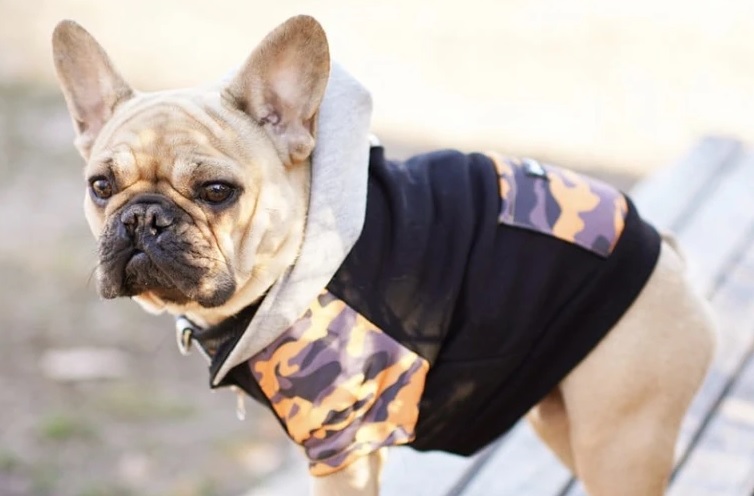 The "T" harness is easily recognized because its straps form the letter "T". There are two variants of models: harnesses with or without breastplate. Often accompanied by a handle, it is very practical and appreciated in particular by owners with large Frenchie Dog. The "T" harness is therefore a good choice for your daily walks, but will not be suitable for sports activities because its shape tends to hamper the shoulders of the dog. In addition, some models are not comfortable enough for your dog because the material of the fabric is too stiff.
The Additional Options
In addition, there are "T" harnesses with a double attachment. Their advantage is that they can be used as an anti-pull harness and as a riding harness. Finally, one of the major advantages of the "T" harness is that it is very easy to put on. It goes through the head and the tether strap goes under the dog, behind its front legs. Thus, dogs who do not necessarily appreciate being handled may feel more comfortable with a harness of this shape rather than with an "H" harness model for example.
If you choose a "T" harness model with a breastplate, but your dog is reluctant to put his head in it, use a toy or treat. You can then place the harness at your wrist and with that same hand, give your dog a treat or a toy. When he approaches to retrieve the treat, you will then be able to put his harness on him and thus avoid a possible backward movement on the part of your dog.
To remember:
Can be used as a ride harness and as an anti-pull harness for models with a front and back tie.
Easy to put on
Practical and safer because it very often has a handle on the dog's back
Y Or X Harness
This harness forms an X or a Y (depending on the model) at the dog's chest at the front. The advantage of this range of harnesses is that they are versatile and comfortable for the dog. Y or X harnesses, by virtue of their shape, provide good support for the dog. Often made with wide straps and therefore comfortable for the dog, they can also include a breastplate. These harnesses can be used for leisure sports activities, such as canicross and can also be used for daily walks.
Finally, some models are equipped with a double attachment at the front and on the back, allowing them to be used as an anti-traction harness if the French Bulldog is attached to the front and as a traction harness, for sport by example, if the dog is tied behind the back.