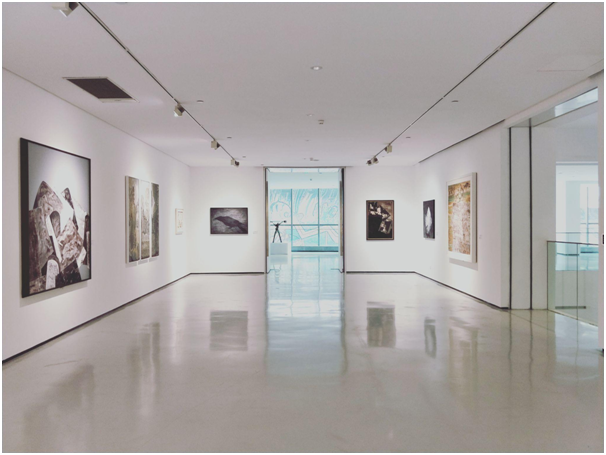 Regardless of whether you're building your modern home from the ground up or looking to revamp your old home with some modern updates, you cannot overlook the importance of choosing the right floor. Each room deserves proper attention when picking the flooring and seeing as how there are so many options available, it's best to do some research before you buy the first option that catches your eye.If you find that the ideas you've researched on doesn't suit you, engaging a reliable interior design firmlike AC Vision might help you out.
For example, you need to think about your budget, how much the room will be used, if there is plenty of humidity, how much time you will have for maintenance, and whether you plan on installing it yourself. Here are some design ideas to consider to make sure you make the right decision.
Hardwood
While you might not associate hardwood floors with modern homes, there is a wide range of options that you can easily incorporate into your home and still keep it modern. In many cases, people decide to tear out hardwood floors in order to have them replaced with some seemingly more modern alternative but if you already have these floors in your home, there is no need to waste money. You can simply have them sanded and refinished so that they match your home's overall design. For instance, you can opt for a dark brown, black, and even gray finish. If you're only now choosing the flooring, hardwood floors are also a great option as they can be laid in interesting patterns and you can also mix different species of wood for a dramatic look.
These types of floors work well in most rooms, so you can put them in the bedroom, living room, dining room, kitchen, and hallways. What is more, it can even work for your bathroom and mudroom with the right finish and timely maintenance. However, keep in mind that solid and engineered hardwood is a pricier option when compared to some other alternatives.
Tile
The versatility of tile floors means that you have countless options at your disposal when creating a modern home. Not only do materials vary but you can also find different shapes and sizes. For example, from tiny hexagonal mosaic ones to oversized square tiles, the alternatives truly abound. With all that in mind, deciding on the patterns that will help you create a unique design in your home might be the most difficult decision.
Whether you decide to put them in the kitchen, bathroom, or mudroom, you'll surely appreciate the fact that they are very durable and easy to maintain – you just have to keep your eye on the grout. What is more, if you notice a crack, tiles are easy to replace. Lastly, to stay warm, remember to install radiant floor heating beneath them.
Bamboo
There's nothing more modern than eco-friendliness. With bamboo flooring, your home will be both sustainable and attractive. Just like hardwood floors, bamboo can also be refinished to suit most contemporary homes.
When it comes to maintenance, it's relatively easy to keep clean, as you can sweep, vacuum, and mop it. It's also somewhat more resistant to water damage, dents, and scratches than hardwood flooring. However, bear in mind that it is not scratch- or waterproof. Still, it can work great in bedrooms and living rooms while putting it in rooms with high humidity is not always the best course of action.
Cork
Yet another environmentally friendly option you can get for your home is cork. While many people overlook this very cost-effective alternative, it can look gorgeous in any environment as it comes in a range of colors and grain patterns. That means that you can create any design you want in your modern home, from stripes to chevron.
Benefits of this approach include warmth and comfort, sound absorption, and easy maintenance. With that in mind, think about using this mildew-resistant, hypoallergenic flooring solution in your kitchen or laundry.
Concrete
You can't overlook concrete as an option for your modern home. Concrete is not only a relatively inexpensive alternative but it also comes in a wide array of design options. It can be stained, etched, and embellished in countless ways so you can easily incorporate your own designs or look for a professional's assistance.
Concrete is no longer reserved only for basements and garage floors and you can now use it all over the house. If properly sealed, it can even be used in the bathroom. However, while it is strong and durable, it can also be pretty hard and cold underfoot. To make your home warm and welcoming, you will have to further decorate with door mats and runner rugs. Moreover, keep in mind that highly polished concrete can be really slippery when wet, which is another reason why area rugs are a must.
Linoleum
Linoleum has been a popular flooring solution since its invention but recent innovations in the way it's manufactured made it more popular than ever before. It comes in various styles so you should have no problems fitting it into your home.
One great benefit of linoleum is that it is extremely scratch-, dent-, and mar-resistant. Moreover, if properly installed, sealed, and maintained, it is resistant to water and moisture, meaning that you can use it in your kitchen and bathrooms. Plus, it's soft underfoot and easy to install while it also inhibits the growth of germs.
Luxury vinyl
Although standard vinyl has been the first choice for areas that are high in humidity, it was thin and prone to tearing. Manufacturers thus created luxury vinyl flooring. It can simulate the look of real wood or stone and ceramic tiles quite convincingly, so if your budget is limited, this is a great option.
They are easy to clean by sweeping and vacuuming, while all spills should be cleaned up right away. In addition, they are simple to install and repair. Lastly, luxury vinyl is quite durable and can last up to 25 years. However, there are still some aspects that make standard vinyl a better solution, so make sure to weigh the pros and cons.
Even though wall-to-wall carpeting is an option, most modern homes tend to avoid it due to the amount of maintenance required. Keep the above-mentioned solutions in mind when designing your home.